About Us
Belizean owned and operated, home-cooked meals
Location Belize resorts, Belize lodges, Belize accommodations at Crystal Paradise near San Ignacio,
This Belize jungle lodge and Belize resort near San Ignacio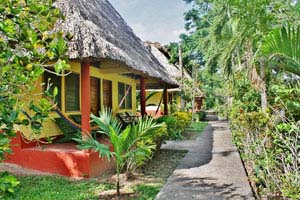 is centrally located for all your Belize tours whether your focus may be on Belize Maya ruins, Belize caves and birding in Belize hotspots.
Belize resorts and Belize lodging at Crystal Paradise is located a short walk from the Macal River on the village of Cristo Rey, in the Cayo district of western Belize. This Belize resort is situated in the jungle, surrounded by nature's tranquil beauty. However, we are only a short ride away from San Ignacio, one of Belize's largest towns.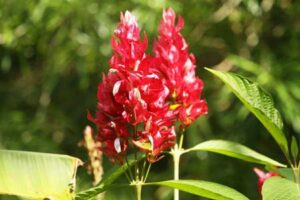 The Cayo District is a favorite spot for travelers in Belize. It has much to offer to the Belize adventure seeker and the nature lover. The location puts you in close proximity to enchanting things such as Belize Mayan Ruins, Belize caves, Waterfalls, rivers, jungle, and the town's nightlife, just to list a few!
Crystal Paradise Resort is owned and manged by a  Belizean Family, the resort provides jobs for the people of Cristo Rey Village and assist the school. The Cristo Rey Roman Catholic school is located in the heart of the village and educates approximately one hundred and sixty students. Crystal Paradise Resort is a proud member of Pack for a Purpose, an initiative that allows travelers like you to make a lasting impact in the community at your travel destination. If you save just a few kilos of space in your suitcase and bring supplies for area schools or medical clinics in need, you'll make a priceless impact in the lives of our local children and families. Please click here to see what supplies are needed for our project/projects.