About Belize
Belizean owned and operated, home-cooked meals
Belize, Belize  hotels, Belize resorts Belize beaches
Belize is a small, English–speaking nation located on the Yucatan Peninsula on the coast of the Caribbean Sea. We are bordered to the north by Mexico and to the south and west by Guatemala. Belize is 8,866 square miles — about the same size as the state of New Hampshire. The estimated Belize population is 315,000 referred to as "Belizeans". El Salvador is also about the same size as Belize, but it bursts with a population of nearly eight million. In other words, in Belize there is room to roam.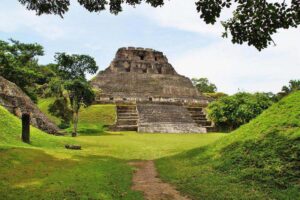 Come explore Belize with us. See our Belize caves, Belize Maya ruins,
Belize is a peaceful democracy. It has never suffered a civil war or dictatorship. Belize enjoys a high literacy rate of about 76%. Travel is safe, and travelers are welcomed in all areas of the country.
The people of Belize (Belizeans) are diverse. With heavy influence from the Caribbean, Latin, and Maya traditions, all of these peoples live peacefully in a very unique culture with aspects of all. Although English is the official language of Belize,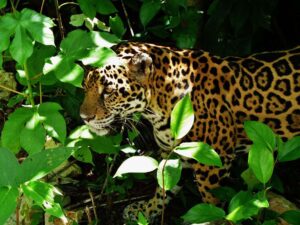 you will hear Spanish, Creole, Garifuna, and different Maya languages spoken as well.
Belize is a land of natural beauty, with unspoiled rivers, dense jungle, high mountains, rich agricultural lands, and mangrove swamps. Belize is home to approximately 4,000 species of plants and trees including some 275 species of orchids. There are more than 574 species of Belize birds, and many species of reptiles and mammals. Belize bird checklist.
A number of small islets called Cayes (pronounced "keys") lie just off the coast of Belize. Some have Belize accommodations for tourists while others are part of the world's longest unbroken reef, teeming with exotic Belize marine life.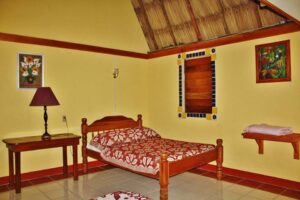 Stay at one of the many Belize resorts and Belize jungle lodges. Belize resorts, Belize tours, Belize beaches, Belize jungle lodges. Belize population Belize hotels