Belize Resorts Feature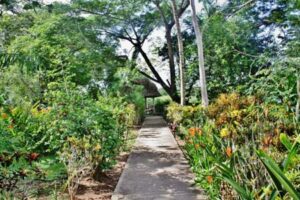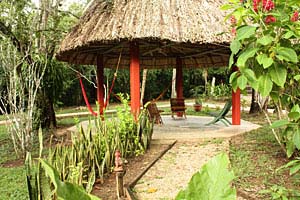 Belizean owned and operated, home-cooked meals
Palapas -There are three palapas at Crystal Paradise. A palapa is a round structure with thatched roof. Each thatched palapa features hammocks and sitting area for relaxing and enjoying the scenery on the grounds, especially in our gardens inhabited by many exotic birds and butterflies.
Deck – The deck next to the Belize dining room overlooks the valley and is an ideal place for spotting birds and watching an array of hummingbirds come to the feeders. Three spotting scopes and binoculars are available for birding in Belize. Frequent visitors include hummingbirds, toucans, tanagers, honeycreepers, and flycatchers. Later in the evening, the deck is a good place to meet after a day of activities and join the family and other guests for a chat.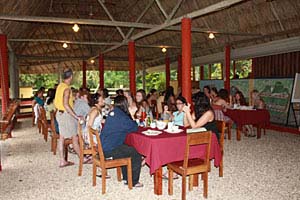 Our Kitchen – The kitchen serves up the best of mouth-watering home cooking. You can sample a variety of homemade local Belizean dishes, fresh in-season fruits and veggies prepared by mother and daughters. Our meals are served family style. Have breakfast and dinner with us in our open-air thatched roof dining room overlooking the jungles, beautiful palms, and exotic trees. You'll be sure to have plenty to eat here at beautiful Crystal Paradise. Enjoy watching a number of hummingbirds that come to the feeders over breakfast.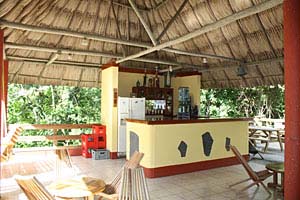 Self-Service Bar – Our bar is stocked with plenty of local beverages. After an exciting day of discovery and exploration you can relax with a refreshing drink from the self-service bar and share your day's adventure with other guests. The bar serves various things from refreshing limeade to rum punches and local mix drinks such as panty rippers, rumaritas and more. Be sure to try our specials or sample many of our local rums, Belikin beers, etc. Your first drink is on the house when you check into Crystal Paradise.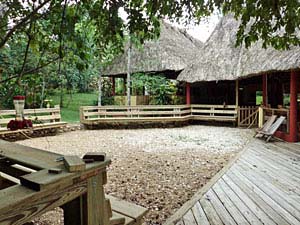 The Resort Grounds – Crystal Paradise is situated on 21 acres of land near the Macal River see Belize map. The Belize jungle is rich with a diversity of life. Over 265 species of Belize birds have been sighted on the Crystal Paradise property. In addition to a number of orchid species, there are over 150 species of plants and trees that are found on the property. Fruit trees such as mangoes, pineapples, avocados, bananas, and citrus, as well as many flowering plants and trees can be seen year round.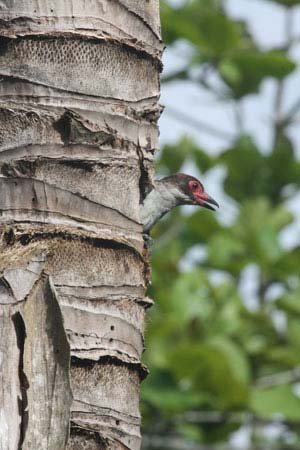 The Trails – There are a number of jungle trails. Guests can easily spend an hour or so leisurely walking the trails either spotting birds and or learning about many of the Belize medicinal plants that we have labeled and have developed booklet with a description of the plant and its uses.
Bird Perch – This Belize Birds observation platform was built so that our guests can enjoy an above-the-canopy view and Belize jungle experience. The deck is a great place to watch birds or sit back and enjoy the Belizean sunsets and a quiet place to read a book and or simply enjoy nature.
Features
18 Unit facility
Operated by Belizean family
Thatched cabanas with ceiling fans
Verandas- complete with cozy hammocks
Hot showers in baths
Daily room cleaning and laundry service
Surrounded by jungle
River, waterfalls nearby
Nature and medicinal trails
3 In-house Naturalist Guides
Telephone available and free WIFI
Conference facilities.
request a.c rooms if needed.
Bird feeders by dining area for guests to enjoy the colorful birds
Belize Bird observation platform for birding and bird-watching in Belize.
Enjoy your Belize vacation with us at beautifl Crystal Paradise